Meine kleine Wrestling Seite.

Wrestling. Wrestling ist doch total hammer, diese shows und so... Habt ihr schonmal eine bessere show gesehen? Also ich nicht.

Kommen wir mal zum Thema. WWE bedeutet: World Wrestling Entertaiment. Bei der WWE gibt es Smack Down und RAW.

Hier sind die Smack Down Superstars:

Batista, Booker T, Chris Benoit, Christian, Doug Bashan, Eddie Guerrero, Funaki, Hardcore Holly, Heidenreich, JBL, Joey Mercury, Johnny Nitro, Josh Mathews, Juventud, Ken Kennedy, Michael Cole, Nunzio, Orlando Jordon, Paul London, Psicosis, Randy Orton, Rey Mysrerio, Road Warrior Animal, Scotty 2 Hotty, Simon Dean, Steve Romero, Steven Richards, Super Crazy, Sylvain, Tazz, Theodore Long, The Undertaker, Vito und William Regal.

Die Smack Down Champions:

BATISTA: WORLD HAVYWEIGHT CHAMPION

CHRIS BENOIT: UNITED STATES CHAMPION

NUNZIO: CRUISERWEIGHT CHAMPION

HEIDENREICH : WWE TAG TEAM CHAMPION

ROAD WARRIOR ANIMAL: WWE TAG TEAM CHAMPION

Hier nur ein paar RAW Supertars :

Big Show, Carlito, Chris Masters, Danny Basham, Edge, Eugene, Hulk Hogan, John Cena, Kane, Kurt Angle, Shawn Michels, Shelton Benjamin, Ric Flair, Rob Van Dam, Rosey, Tajiri, The Hurricane, The Rock, Trevor Murdoch, Tyson Tomko, Tripke H, Val Venis und Viscera

Die RAW Champions:

JOHN CENA : WWE CHAMPION

RIC FLAIR: INTERCONTINENTAL CHAMPION

LANCE CADE: WORLD TAG TEAM CHAMPION

TREVOR MURDOCH: WORLD TAG TEAM CHAMPION
Das ist das Wrestling (wwe) logo.
Das ist das Smack Down logo.
Das ist das RAW logo.
Yeah Batista!!!
links John Cena und rechts Batista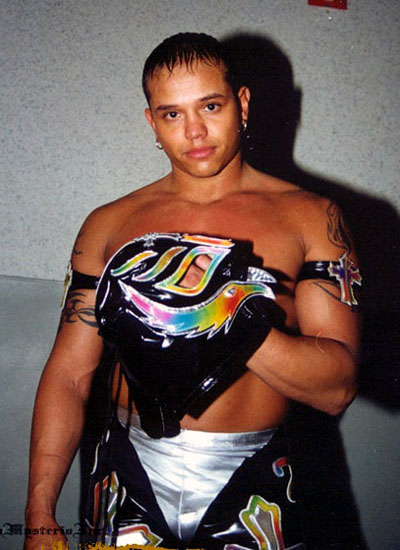 Chris Masters:
Shawn Michaels:
Christian
CHRISTIAN
Height: 5' 10"
Weight: 215 pounds
From: Toronto, Ontario, Canada
Finishing move: The Unprettier
Career Highlights: Intercontinental Champion; Tag Team Champion (7); Light Heavyweight Champion; European Champion

Christian is the epitome of character development in WWE.
As a member of the cult-like faction, The Brood, Christian captured the Light Heavyweight Championship from Taka Michinoku in his debut match on October 18, 1998.
After he and his brother, fellow Superstar Edge, broke away from The Brood, the duo went on to become of the most successful tag teams in WWE history. Edge and Christian won the Tag Team Championship seven times, each time displaying their high-flying, risky maneuvers that made them fan favorites.
However, after Edge won the King of the Ring Tournament in June 2001, it was obvious to everyone that Christian had become a bitter, jealous man. His jealousy finally turned him against his brother, and the two had their share of epic singles matches.
Since their breakup, however, Christian hasn't found the same success that he had with Edge. In fact, Christian went on an incredible losing streak that resulted in him wanting to quit WWE.
These days, Christian has joined his fellow Canadian Lance Storm in Storm's anti-American campaign, claiming that WWE and America in general are prejudice against Canadians.